Assassin's Creed : le futur et les évolutions qu'on attend
News jeu Assassin's Creed : le futur et les évolutions qu'on attend La saga Assassin's Creed représente aujourd'hui plus de 25 jeux en 13 ans d'existence. Comment pourrait évoluer la saga aujourd'hui ? Panthaa livre ses idées et sa vision. Avec ses trois derniers jeux que Panthaa appelle "la grappe" composée de Assassin's Creed Origins, Odyssey et Valhalla, la série a eu pour but d'aller talonner des grands noms de l'open world comme The Witcher 3 et Breath of the Wild. Pour Panthaa, chacun de ces jeux a fait évoluer la licence dans le bon sens sur des points spécifiques mais perd à chaque fois un élément qui fait un bon Assassin's Creed. Il considère que le jeu est aujourd'hui arrivé à la fin d'un cycle. On sait désormais l'origine des assassins et des templiers, on a des infos sur la première civilisation et le système d'action-RPG est désormais complet bien qu'il ne soit pas sans défauts. Mais aujourd'hui la saga essaye d'en faire trop, notamment dans l'exploration, la taille de la map et ça se ressent jusque dans les dialogues et la mise en scène. Si elle a fait un timide retour sur Valhalla, l'infiltration n'est toujours pas convaincante. Ubisoft n'est pas parvenu à retranscrire les sensations des premiers épisodes, où il était indispensable d'être un assassin discret pour survivre et mener à bien ses missions. Malgré les défauts, la saga a pu rappeler les bases scénaristiques et redonner du sens à son identité. Le contexte n'a jamais été aussi propice à un remake du premier épisode car l'intrigue de Desmond contre Abstergo est totalement d'actualité. Selon Panthaa, il est donc temps de se recentrer sur un jeu avec plus d'écriture et de storytelling et ne plus se contenter de vouloir gonfler la durée de vie à tout prix. Par Wuzi_, Rédaction jeuxvideo.com MP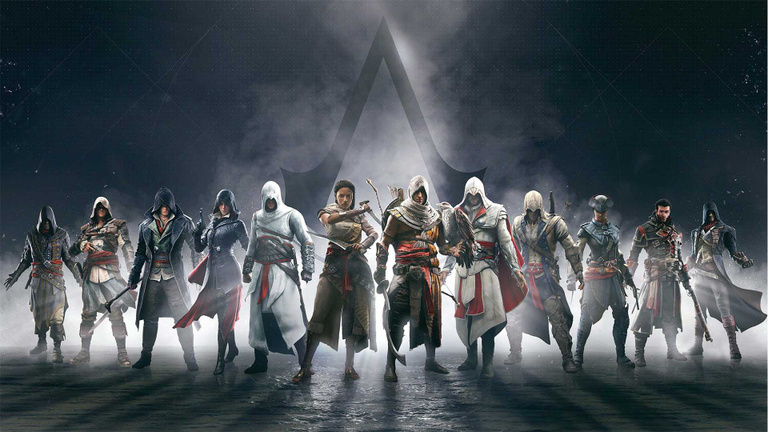 News jeu Assassin's Creed : le futur et les évolutions qu'on attend
La saga Assassin's Creed représente aujourd'hui plus de 25 jeux en 13 ans d'existence. Comment pourrait évoluer la saga aujourd'hui ? Panthaa livre ses idées et sa vision.
Avec ses trois derniers jeux que Panthaa appelle "la grappe" composée de Assassin's Creed Origins, Odyssey et Valhalla, la série a eu pour but d'aller talonner des grands noms de l'open world comme The Witcher 3 et Breath of the Wild. Pour Panthaa, chacun de ces jeux a fait évoluer la licence dans le bon sens sur des points spécifiques mais perd à chaque fois un élément qui fait un bon Assassin's Creed.
Il considère que le jeu est aujourd'hui arrivé à la fin d'un cycle. On sait désormais l'origine des assassins et des templiers, on a des infos sur la première civilisation et le système d'action-RPG est désormais complet bien qu'il ne soit pas sans défauts. Mais aujourd'hui la saga essaye d'en faire trop, notamment dans l'exploration, la taille de la map et ça se ressent jusque dans les dialogues et la mise en scène.
Si elle a fait un timide retour sur Valhalla, l'infiltration n'est toujours pas convaincante. Ubisoft n'est pas parvenu à retranscrire les sensations des premiers épisodes, où il était indispensable d'être un assassin discret pour survivre et mener à bien ses missions.
Malgré les défauts, la saga a pu rappeler les bases scénaristiques et redonner du sens à son identité. Le contexte n'a jamais été aussi propice à un remake du premier épisode car l'intrigue de Desmond contre Abstergo est totalement d'actualité. Selon Panthaa, il est donc temps de se recentrer sur un jeu avec plus d'écriture et de storytelling et ne plus se contenter de vouloir gonfler la durée de vie à tout prix.

Par
Wuzi_
, Rédaction jeuxvideo.com
MP