King of Seas : découvrez les joies de la piraterie dans une démo jouable
Édité par Team17, King of Seas est un action-RPG se déroulant dans l'univers de la piraterie. Combats navals et exploration seront donc au centre de l'expérience. Une expérience en partie déjà accessible à travers une démo. Maintes fois repoussé, King of Seas est à présent attendu pour le 25 mai prochain. A quelques encablures de sa sortie, le soft s'offre donc une démo jouable pour se faire le crochet la main et voir ce qu'il a à nous offrir. Disponible depuis quelques jours sur Xbox One et Nintendo Switch, elle n'est cependant pas encore accessible sur Playstation 4 et ne le sera d'ailleurs probablement jamais, aucune information n'ayant été communiquée à ce sujet. La version PC du titre, à l'inverse, a déjà le droit à sa démo depuis la mi-avril. Disponible en précommande, le soft développé par 3DClouds vous placera à la barre de 5 navires personnalisables dans un monde généré aléatoirement et dans lequel vous devrez remplir des quêtes afin de venger la mort de votre père et vous imposer comme le Roi des Mers. King of Seas sortira le 25 mai 2021 sur PC, PS4, Xbox One et Nintendo Switch. Par Rob_Bellamy, Rédaction jeuxvideo.com MPTwitter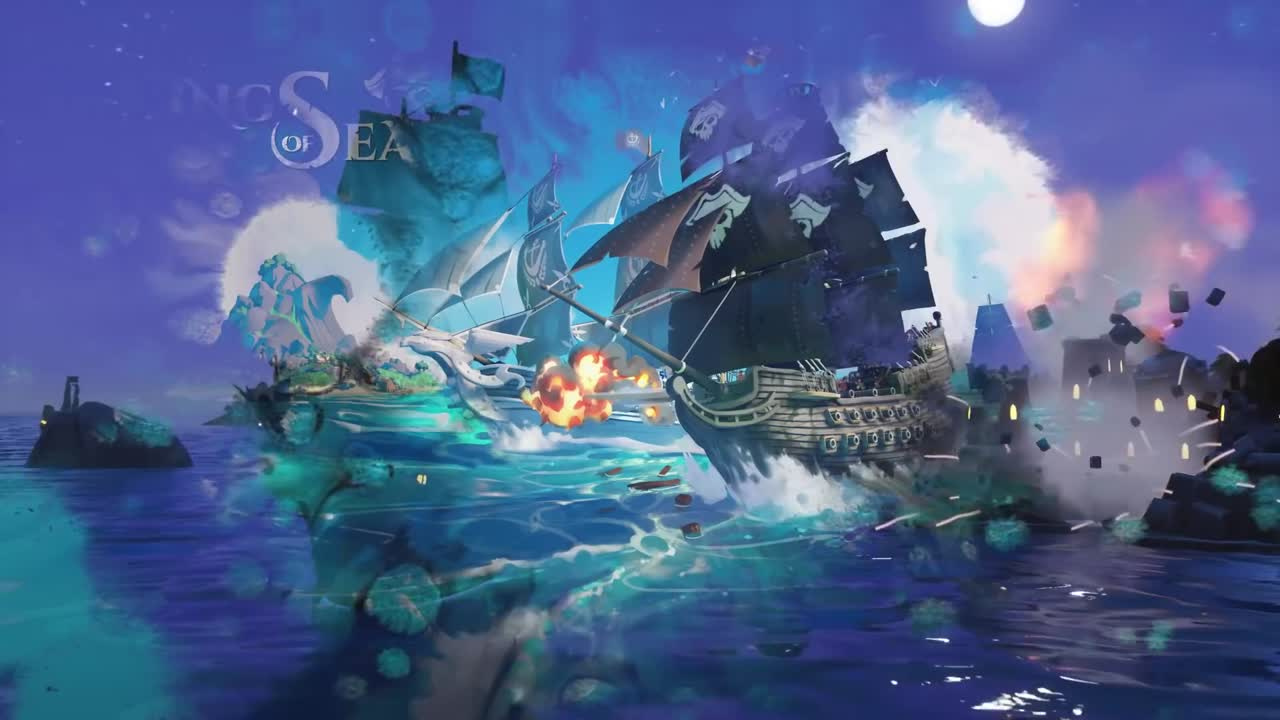 Édité par Team17, King of Seas est un action-RPG se déroulant dans l'univers de la piraterie. Combats navals et exploration seront donc au centre de l'expérience. Une expérience en partie déjà accessible à travers une démo.
Maintes fois repoussé, King of Seas est à présent attendu pour le 25 mai prochain. A quelques encablures de sa sortie, le soft s'offre donc une démo jouable pour se faire le crochet la main et voir ce qu'il a à nous offrir. Disponible depuis quelques jours sur Xbox One et Nintendo Switch, elle n'est cependant pas encore accessible sur Playstation 4 et ne le sera d'ailleurs probablement jamais, aucune information n'ayant été communiquée à ce sujet. La version PC du titre, à l'inverse, a déjà le droit à sa démo depuis la mi-avril. Disponible en précommande, le soft développé par 3DClouds vous placera à la barre de 5 navires personnalisables dans un monde généré aléatoirement et dans lequel vous devrez remplir des quêtes afin de venger la mort de votre père et vous imposer comme le Roi des Mers.
King of Seas sortira le 25 mai 2021 sur PC, PS4, Xbox One et Nintendo Switch.

Par
Rob_Bellamy
, Rédaction jeuxvideo.com
MPTwitter