Peru town mayor flouts lockdown to 'drink with friends', plays dead to avoid arrest
By: Express Web Desk | New Delhi | Updated: May 27, 2020 6:23:05 pm A photograph taken by the Peruvian National Police, in which Torres is seen lying in the coffin, has since gone viral on social media. The mayor of a small town in Peru has...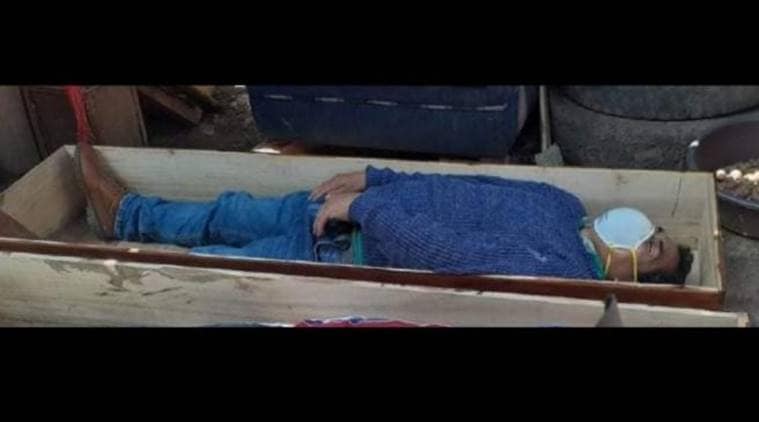 The mayor of a small town in Peru has been arrested after he was found lying in a coffin, pretending to be the corpse of a COVID-19 victim, to avoid being punished for flouting lockdown rules, the NZ Herald reported.
The mayor of a Peruvian town called Tantara, Jaime Rolando Urbina Torres, was allegedly drinking with friends in violation of Peru's strict lockdown measures. When the police arrived at the scene, Torres reportedly climbed into an open casket lying nearby, and played dead.
Jaime Rolando "El Cholo" Urbina Torres, alcalde de Tantará en Huancavelica (Perú), envalentonado por el alcohol, violó es aislamiento social por la pandemia y fingió estar muerto para no ser arrestado por la Policía.