Star Wars : un nouveau Knights of the Old Republic serait en développement
News jeu Star Wars : un nouveau Knights of the Old Republic serait en développement Après l'annonce d'un jeu Star Wars en monde ouvert par Ubisoft et Lucasfilm Games plus tôt ce mois-ci, la saga imaginée par George Lucas se retrouve au coeur des rumeurs. Un nouveau Star Wars : Knights of the Old Republic serait en développement, mais pas au sein d'un studio Electronic Arts. KOTOR 2, sorti en 2005 en Europe, a été développé par ObsidianRelayée par IGN, la rumeur s'appuie sur les propos de Bespin Bulletin, spécialisé dans l'actualité Star Wars, lors d'un récent podcast. Les sources de Bespin Bulletin affirment qu'un nouveau jeu Star Wars : Knights of the Old Republic est actuellement en préparation, mais pas chez Electronic Arts ni au sein de son studio Bioware, qui avait signé le premier opus de cette saga de RPG née en 2003 sur PC et Xbox. Des propos qui font écho à une récente déclaration du journaliste Jason Schreier. "J'ai parlé à quelques personnes, et j'ai aussi appris que Jason Schreier a dit que ce n'était pas avec EA, et que nous ne 'devinerons jamais' qui est le studio en charge du jeu", relate Bespin Bulletin. Nate Najda, insider connu sous le pseudo Shinobi602, met aussi son grain de sel en déclarant : "ce n'est pas aussi mystérieux que vous le pensez. Ce n'est tout simplement pas un nom familier que la plupart des gens connaissent". Ce n'est pas la première fois que Star Wars : Knights of the Old Republic se retrouve au coeur des rumeurs. L'an passé, Cinelinx mentionnait déjà un retour de cette saga appréciée des fans. Par ailleurs, en 2019, la présidente de Lucasfilm Kathleen Kennedy déclarait "développer quelque chose d'intéressant" autour de KOTOR. Rappelons que la licence Star Wars n'est désormais plus exclusive à Electronic Arts, qui va toutefois continuer à "jouer un grand rôle" dans son avenir. "Un certain nombre de projets" sont déjà en préparation chez l'éditeur américain, dont a priori le successeur de Star Wars Jedi : Fallen Order. À lire également : Par Clementoss, Rédaction jeuxvideo.com MPTwitter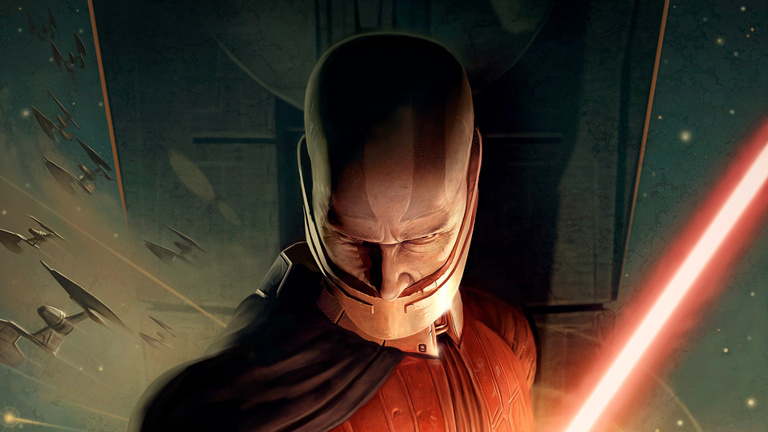 News jeu Star Wars : un nouveau Knights of the Old Republic serait en développement
Après l'annonce d'un jeu Star Wars en monde ouvert par Ubisoft et Lucasfilm Games plus tôt ce mois-ci, la saga imaginée par George Lucas se retrouve au coeur des rumeurs. Un nouveau Star Wars : Knights of the Old Republic serait en développement, mais pas au sein d'un studio Electronic Arts.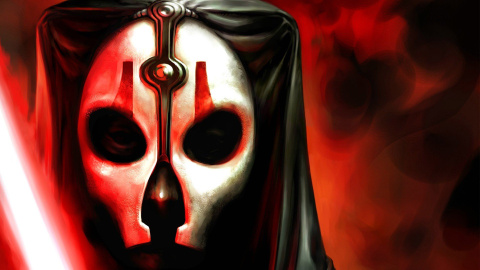 Relayée par IGN, la rumeur s'appuie sur les propos de Bespin Bulletin, spécialisé dans l'actualité Star Wars, lors d'un récent podcast. Les sources de Bespin Bulletin affirment qu'un nouveau jeu Star Wars : Knights of the Old Republic est actuellement en préparation, mais pas chez Electronic Arts ni au sein de son studio Bioware, qui avait signé le premier opus de cette saga de RPG née en 2003 sur PC et Xbox. Des propos qui font écho à une récente déclaration du journaliste Jason Schreier. "J'ai parlé à quelques personnes, et j'ai aussi appris que Jason Schreier a dit que ce n'était pas avec EA, et que nous ne 'devinerons jamais' qui est le studio en charge du jeu", relate Bespin Bulletin. Nate Najda, insider connu sous le pseudo Shinobi602, met aussi son grain de sel en déclarant : "ce n'est pas aussi mystérieux que vous le pensez. Ce n'est tout simplement pas un nom familier que la plupart des gens connaissent".
Ce n'est pas la première fois que Star Wars : Knights of the Old Republic se retrouve au coeur des rumeurs. L'an passé, Cinelinx mentionnait déjà un retour de cette saga appréciée des fans. Par ailleurs, en 2019, la présidente de Lucasfilm Kathleen Kennedy déclarait "développer quelque chose d'intéressant" autour de KOTOR.
Rappelons que la licence Star Wars n'est désormais plus exclusive à Electronic Arts, qui va toutefois continuer à "jouer un grand rôle" dans son avenir. "Un certain nombre de projets" sont déjà en préparation chez l'éditeur américain, dont a priori le successeur de Star Wars Jedi : Fallen Order.
À lire également :

Par
Clementoss
, Rédaction jeuxvideo.com
MPTwitter