Twisted Metal : L'adaptation en série se précise
News culture Twisted Metal : L'adaptation en série se précise Il y a quelques semaines, Sony annonçait son souhait de développer sa stratégie cross-media, afin de proposer plus de séries et de films adaptés de jeux vidéo. Après The Last of Us, c'est Twisted Metal qui se précise un peu. Née en 1995 sous la houlette de SingleTrac, Twisted Metal est un jeu de combat et d'action véhiculé inspiré par le destruction derby. L'existence d'une série adaptée de la licence était déjà connue, mais on apprend par Variety qu'elle serait produite par Rhett Reese et Paul Wernick, auteurs sur Deadpool et Zombieland. L'écriture a été confiée à Michael Jonathan Smith (Cobra Kai), tandis que la production est entre les mains d'Electric Avenue via Will Arnett, de Marc Forman et de Peter Principato via Artists First. Asad Qizilbash, directeur de PlayStation Productions, déclare à cette occasion : Twisted Metal est l'une des franchises les plus appréciées de PlayStation. Nous sommes ravis d'avoir une équipe aussi formidable qui travaille à donner vie à ce jeu emblématique pour les fans. De son côté, Glenn Adilman, vice-président exécutif du développement de la comédie pour Sony Pictures Television, ajoute : Nous aimons Twisted Metal dans toute sa folie tordue. Michael Jonathan Smith est sorti du lot avec une adaptation bourrée d'action et brillamment amusante, et nous sommes reconnaissants du soutien de Rhett, Paul, Will et de nos amis de chez PlayStation. Selon les informations recueillies par Variety, la série racontera la vie d'un personnage qui a l'opportunité de prendre un nouveau départ, à condition de réussir la livraison d'un colis spécial. Il pourrait être accompagné d'un as de la gâchette. Plusieurs personnages de la licence devraient faire leur apparition, dont Sweet Tooth et son célèbre camion. Par MalloDelic, Journaliste jeuxvideo.com MP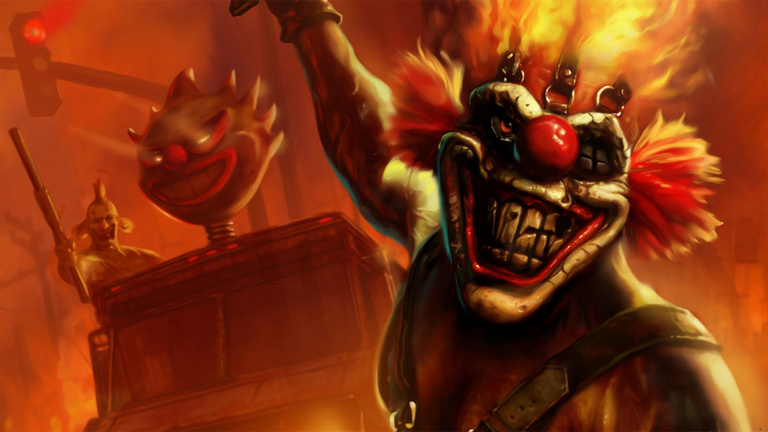 News culture Twisted Metal : L'adaptation en série se précise
Il y a quelques semaines, Sony annonçait son souhait de développer sa stratégie cross-media, afin de proposer plus de séries et de films adaptés de jeux vidéo. Après The Last of Us, c'est Twisted Metal qui se précise un peu.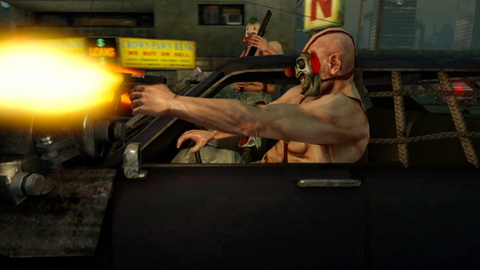 Née en 1995 sous la houlette de SingleTrac, Twisted Metal est un jeu de combat et d'action véhiculé inspiré par le destruction derby. L'existence d'une série adaptée de la licence était déjà connue, mais on apprend par Variety qu'elle serait produite par Rhett Reese et Paul Wernick, auteurs sur Deadpool et Zombieland. L'écriture a été confiée à Michael Jonathan Smith (Cobra Kai), tandis que la production est entre les mains d'Electric Avenue via Will Arnett, de Marc Forman et de Peter Principato via Artists First. Asad Qizilbash, directeur de PlayStation Productions, déclare à cette occasion :
Twisted Metal est l'une des franchises les plus appréciées de PlayStation. Nous sommes ravis d'avoir une équipe aussi formidable qui travaille à donner vie à ce jeu emblématique pour les fans.
De son côté, Glenn Adilman, vice-président exécutif du développement de la comédie pour Sony Pictures Television, ajoute :
Nous aimons Twisted Metal dans toute sa folie tordue. Michael Jonathan Smith est sorti du lot avec une adaptation bourrée d'action et brillamment amusante, et nous sommes reconnaissants du soutien de Rhett, Paul, Will et de nos amis de chez PlayStation.
Selon les informations recueillies par Variety, la série racontera la vie d'un personnage qui a l'opportunité de prendre un nouveau départ, à condition de réussir la livraison d'un colis spécial. Il pourrait être accompagné d'un as de la gâchette. Plusieurs personnages de la licence devraient faire leur apparition, dont Sweet Tooth et son célèbre camion.
Par
MalloDelic
, Journaliste jeuxvideo.com
MP